Home
Welcome, Your Downtown Tampa Fl Chiropractor!
Back Pain, Neck Pain and Auto Injury Relief!
How We Can Help Relieve Your Pain!



Dr. Joe Papia, Chiropractor Tampa FL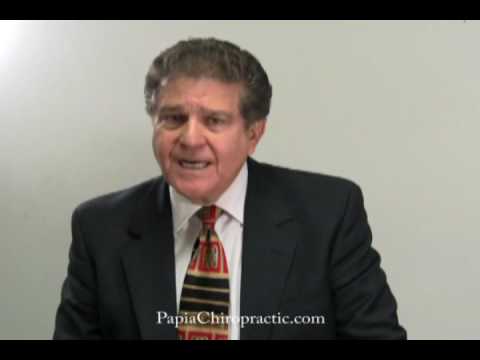 Phone: (813) 229-0207
The Top 4 New Patient Frequently Asked Questions:
Will the Doctor Know What My Problem Is On the First Visit?

Will Chiropractic Care Help My Type of Problem?

How Quickly Before I Will Feel Better?

How Much Will Treatment Cost and Will Your Office Accept My Insurance?
1. Will Your Office Know What My Problem Is After the First Visit? On your first visit to Papia Chiropractic we will perform a consultation and examination to evaluate the extent of your condition.
After the consultation, if we believe we cannot help your condition we will refer you to the proper specialist.
2. Will Chiropractic Care Help My Type of Problem? At the end of the consultation and examination we will have a pretty good idea of what the problem is and if chiropractic care can help.
If this is the case, we will share with you all our findings and all treatment options prior to initiating care.
3. How Quickly Before I Will Feel Better? If we find you have a condition chiropractic can help we will start the process of relieving your pain that day.
The appropriate therapy will be dependent on your condition. We will start the process of getting you pain free as quickly as possible.
4. How Much Will the Treatment Cost and is Your Office on my Insurance Plan? Prior to any treatment our insurance manager will discuses all possible cost issues. If you have health insurance our insurance manager will verity your chiropractic benefits and share your chiropractic coverage.
We can appreciate the apprehension new patients can feel when visiting a chiropractor in Downtown Tampa Florida for the very first time. Myself and staff will go out of our way to ensure you feel comfortable.
Cost and Insurance FAQ:
1. Are we a provider for your insurance: At Papia Chiropractic in downtown Tampa Florida we will accept most insurance including major medical, medicare, accident injury and workers compensation.
2. What Does The Treatment Cost: These are the 5 patient financial categories.
Health Insurance: Payment with insurance will depend on that particular policy co-pay or deductible and they all vary.
Medicare: Medicare and Medicaid insurance covers chiropractic care with limited benefits. However the co-pay and deductibles are relatively low.
Accident Injury Insurance: Accident injury insurance for the most part covers chiropractic care with little to no patient out of pocket expense.
Workers Compensation: If you have been injured while on the job, your work insurance policy will cover our chiropractic treatments. A workers compensation injury is covered at 100%.
Cash: Cash patients can receive a time of service discount, payment plans and discount plans.
3. What Does My Insurance Cover: Your chiropractic care benefits will be verified upon your first visit. All polices vary and would have to be individually verified. Our chiropractic staff at Papia Chiropractic in downtown Tampa FL will verify your chiropractic coverage in one brief phone call.
Appointments Available Daily!
Phone: (813) 229-0207
Conditions Which Respond To Chiropractic Care:
• Back Pain • Disc Bulge • Disc Herniation • Sciatica • Scoliosis
• Neck Pain • Pinched Nerves • Carpal Tunnel Syndrome
• Auto Injuries • Whiplash Injury • TMJ Pain
• Tension Headaches • Stress Headaches • Migraines
• Bursitis • Tendinitis • Muscle Pain
• Frozen Shoulder • Knee Pain • Foot Pain
• Tingling or Numbness in Arms or Legs
• Chronic Pain Conditions • Fibromyalgia • Joint Pain • Arthritis
More Information:
Insurance FAQ's: Common questions such as: Are you on my insurance, How much does it cost, Do you accept medicare and more…
How soon can you be seen: Time related questions such as when can I be seen, How long do I have to wait and more…
What to expect on first visit: It helps knowing what to expect, especially if you have never been to a chiropractor.
Office Hours: We open early and stay late. If you work in downtown Tampa were also open during your lunch hour.
Location: Florida ave in downtown Tampa FL. Plenty of on the street right in front of our door.