Home
Downtown Tampa Chiropractor
Papia Chiropractic, Dr. Joe Papia
How We Can Help Relieve Your Pain!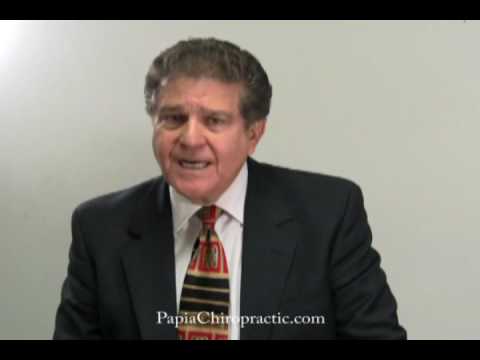 Call: (813) 229-0207
Dr. Joe Papia a Chiropractor in the Tampa, FL 33602 area performs complete examination procedures to determine the cause of your low back pain. More importantly he'll help to alleviate it. More on Back Pain here…
Neck pain from major trauma is usually obvious, however neck pain from minor trauma is harder to associate. Small neck distortions over time tend to eventually lead to significant spinal degenerative changes and neck pain. More on Neck Pain here…
The same nerves are responsible for the constriction or dilation of the arteries and veins of the head and neck that cause muscle tension or migraine headaches. More on Headaches here…
Information on:
Insurance FAQ's: Common questions such as: Are you on my insurance, How much does it cost, Do you accept medicare and more…
How soon can you be seen: Time related questions such as when can I be seen, How long do I have to wait and more…
What to expect on first visit: It helps knowing what to expect, especially if you have never been to a chiropractor.
Office Hours: We open early and stay late. If you work in downtown Tampa were also open during your lunch hour.
Location: Florida ave in downtown Tampa FL. Plenty of on the street right in front of our door.